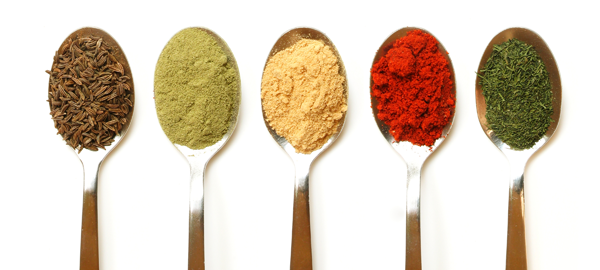 TCS ingredients division is dedicated to providing high quality products to the Food, Beverage, Ice Cream, Dairy and Savory industries etc. We are proud of our ability to consistently deliver customized solutions to customers based on an experienced understanding of their needs and requirements.
Food Flavor
are additive that give food a particular taste or smell,  to add unique characteristic and improve taste.  In today trend's changing people desire to live longer and seeking for healthy life. Our company concern about this situation, we try to sourcing more unique natural raw material, furthermore our R&D teams have much more experience to develop with unlimited design solution to create add value product in flavour and food system.
1. Sweet
–  confectionery
–  Pairy & Ice cream
2. Savory
–  Culinary
–  Snack food
3. Beverage
–  Non alcoholic beverage
–  Alcoholic beverage
–  Dry beverage
4. Power form: We co-operate with Europe manufacture for produce many forms of powder
–  Flavour powder
–  Spray dring
–  Granulatation
–  Fruit powder
Berry profile ;mixedbery , raspberry , blueberry etc…
Fruit profile ; Mango , strawberry , lemon etc..
Sweet profile ; Vanila , Caramel etc…
Application areas
• Instant drink                    • Bakery
• Pester                                • Sauce
• Cream Filling                    • Sweet
Food Color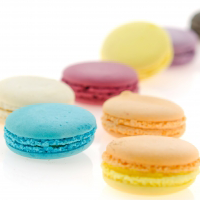 coloring are added to replace colors lost during preparation, or to make food look more attractive.
Natural color:
–  Carotene ( yellow)
–  Curcumin (Yellow)
–  Canthaxanthin ( Red / Orange)
–  Carbon black ( black )
–  Chlorophyllin (Green)                                      
–  Beet root (Pink / Blue / red)
–  Etc
Synthetic color:
–  Sunset Yellow                                                    –  Carmoisine
–  Tratrazine                                                           –  Ponceau 4R
–  Titanium                                                              –  Etc
Sweetener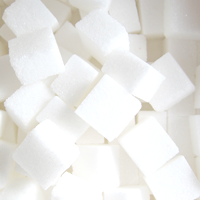 are add to keep the food energy (low calories), or because they have beneficial effect for diabetes mellitus and tooth decay and diarrhea.
–  Aspatame
–  Acesulfame K
–  Sucrarose
–  Etc
Food Addictive
are substance added to food to preserve flavour or enhance its taste and apprerance
–  Citric acid
–  Sodium citrate
–  Sodium benzoate
–  Sodium ascorbate
–  Calcium lactate
–  Vitamin; Vitamin A, Vitamin B1 B2 and B3, Vitamin C (Ascorbic acid), Vitamin E Acetate and Vitamin E Tocopherol
–  Clouding Agent
–  Etc
Thickener & Stabilizer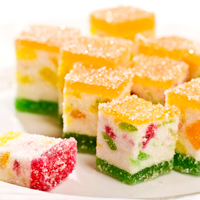 In the food industry they are used as thickening agents, gelling agents, emulsifying agents, and stabilizers. To added to the mixture and increase its viscosity without substantially modifying its other properties. TCS Pacific Limited offer a wide range of Texturizers which have been developed in our application labs to yield well balanced properties of the different additives for specific products such as Ice cream, Dairy Desserts, Yohurts, Jelly Desserts and Soft Confectionery.
A) Classified according to their origin:
• Seaweeds:
o Agar
o Carrageenan
o Sodium alginate
• Non-marine botanical :
o Gum arabic , from the sap of Acacia trees
o Gum ghatti, from the sap of Anogeissus trees
o Gum tragacanth from the sap of Astragalus shrubs
o Karaya gum from the sap of Sterculia trees
o Guar gum from guar beans
o Locust bean gum from the seeds of the carob tree
o Beta-glucan, from oat or barley bran
o Konjac, from the konjac plant
o Tara gum , from the seeds of the tara tree
o Bacterial fermentation:
o Gellan gum
o Xanthan gum
B.) Our Special blend (Newtragel®):
• Carrageenan Jelly :
o Water Jelly
o Jelly Drink
o Jelly bead
Noted: We can mix your own thickener and stabilizer for your special product. We are consistent focus in R&D has led to the development of a wide range of stabilizers blends. These stabilizing solutions often combine several functions to obtain the best balance for ease of processing at a reasonable cost. This can only be achieved by means of synergistic effect and interactions between many gums, emulsifiers and other food ingredients.
Special product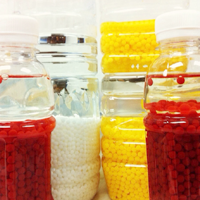 Bead
TCS Pacific is proud to admit that we are the first company to developed beads of different colours and shapes.
Application:
–  Size 0.2-0.5 mm
–  For food industry; jelly, beverage , ice-cream, dairy dessert and other
–  Colour; colourless, red , white, yellow, green and black
–  Capacity more than 1 ton / day
–  Minimum order 200 kg
Spice oil & Oleoresin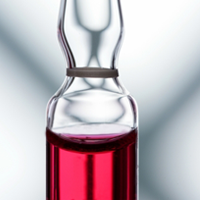 Spice extract is recovered from the spice by solvent extraction. We provide regular products and Conventional Products with competitive differentiators to meet changing global Regulatory requirements, Market/Customer expectations and ever increasing sensitivity of lab equipments.
Oleoresin list (Import from India)
–  Paprika 100000 CU OS / 50000 O/S / 50000 W/S / 20000 O/S / 20000 W/S
–  Capcicum 1.0 MSHU / 0.5 MSHU
–  Clove oil
–  Ginger
–  Cinnamon
–  Tamarind
–  Curcumin
–  Pepper
–  Coriander
–  Etc